Sep 11
13
This is the second of a 2 part inside scoop of Alex Jeffreys HOTLY anticipated and much talked about new FREE eBook that launches today! And read to the end where I share a VERY SPECIAL UNIQUE BONUS that I've been able to bring to my readers!
UNREPORTED MARKETING BONUS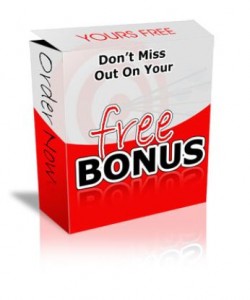 If you haven't read part 1 click HERE now. But a quick recap:
(In TV voice)
Last time on Instant Profit People:
I spoke about some exciting experiments that Alex had done with a cartoon character to show that anyone could make money online and I shared some warnings Alex gave.  Read on to see how you can avoid the weaknesses warned of and what you really need to know to be successful and make money online.
So even more valuable than the warning of Guru tactics is when Alex shares specific wording in sales pages that we should watch out for and be weary of.  It's one thing to be warned but another to know how to spot an unscrupulous sales page.
Armed with this information you are better placed to learn what products to avoid when you find yourself wondering about on the latest hyped up sales page.
We then learn about the market place and his educated predictions of where it is headed. As part of this he even talked about Bob Yeager a past student of his (who I recently interviewed and yes… it's still coming… we've just had a problem with the website programmer – see I am outsourcing some stuff!)
To give is to receive and Alex shows us how this is paramount in life but also in business and notes 2 key points why people skip this stage.
He continues with 4 simple steps to success and enlightens us on how small changes can compound into a massive change.
This is  followed with an affirmation like list that blew me away. It's the stuff people don't talk about but the stuff that makes a difference. I think I'll be printing that part out and sticking it next to my computer as a how to guide to keep me focused.
Then he backs it all up with a direct action list to make a lot of money online (finally a report with real info while cutting the fluff – Thank you Alex.)
He concludes with some more freebees on offer and really there is so much more in this eBook but this is already a 2 part blog post and I want to leave some surprises!
Importantly the eBook is supported by IM Trustworthy meaning it complies with specific rules to keep Internet Marketing trustworthy.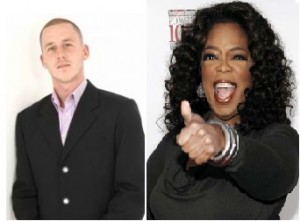 At some parts it almost feels like Alex is channeling Oprah. But really developing a business goes hand in hand with personal development.
Success comes from stepping outside the comfort zone and into the abyss.
We are business people. We are entrepreneurs. And this eBook will be the companion guide to unleash your true power to succeed online. It has all the elements Alex has used to build his business and awakens all the unspoken truths that we must face before we can truly become successful.
Ultimately we are the only ones responsible for where we are in our lives right now. Want something different for your life? Take ownership and get direction by downloading Alex Jeffrey's eBook now! You've got nothing to lose and everything to gain!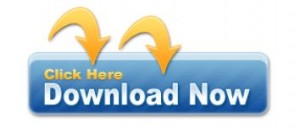 Why can a cartoon make money online and you can't? The answer is in the report!
(Note: I don't receive anything if you download his eBook. Alex does make a very special offer (which kinda makes me think I paid too much for my training which is how ridiculously good value his offer is). But if you eventually decide to become his student (like me) then I may receive a commission. But I only put my money where my mouth is… I'm already paying him to coach me :) and feel it is of such good value you'd be silly not to too!)
EXCLUSIVE BONUS PACKAGE FOR MY READERS ONLY
OK So you want to know about the bonus!
now this is REAL BAD news for the Gurus as they are also promoting this package but they do NOT have a bonus like Nick Lawless's Readers
see it here:
UNREPORTED MARKETING BONUS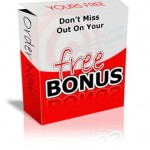 Nick Lawless @ Instant Profit People