Mar 12
11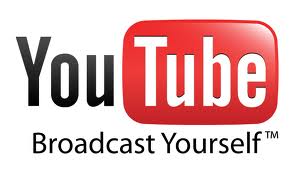 Hey peeps,
It's been ages since I posted so I thought I'd make a video letting you know why I've been so busy I haven't been able to post.
I also share with you 3 massive tips that you can use to help get your videos ranking number 1 in YouTube.
I've also joined Barry Well's video challenge (click the link for more info) and there is more on that inside the video too. A transcript of the video is below as there is some great info you're going to want to note down!
Mobile users please click this link to watch the video: Get your video ranked number 1 in youtube



Transcript:
Hi Nick here from Instant Profit People . com where you can learn with me direct from the experts about internet marketing.
About 4 months ago I took a video challenge from Barry wells to do my first video, so you've probably seen that already and now I've joined his 4 video challenge in 4 weeks, so this will be the first of my 4 video challenges and I'll put a link below in case you want to get a bit more information.
In this video I'm going to talk about 3 a massive things you can do to help get your videos ranking number one in YouTube and I'm also going to tell you about what I've been up to because you've probably noticed that my blog has been pretty quiet lately.
One of the reasons for that is that I just moved home and as you can see moved into this new place with a great view, check that out it looks pretty good, and I didn't have internet for a little while but that didn't stop me working on my product launch which is about to happen soon.
The big things I've been up to:
If you're watching this on my blog you can probably see the logo above. That's my new logo, it looks pretty good, and I got that done on Fiver for just 5 bucks! And Fiver you can get a lot of different things done for $5 and I'll put a link below about that as well if you want to find out more information.
I've been working on my back end sales funnel for my upcoming product launch which is going to happen very soon, Finally!
And in the mean time I've found over 5000 potential affiliates that I'll be contacting once I launch and they'll be helping me to promote my product as well.
I've also set up a Facebook page and it's almost complete. And I'll be sharing that with you once its complete. It's very close to being done.
And I've been finalising my product just before product launch which will hppen before the end of this video challenge so before the end of March I will be launching the product. Finally!
I also plan to do more videos after this challenge because I find it is a great way to connect with the audience and get a good exchange of information happening.
 3 Massive tips to get your videos to rank number 1 on YouTube.
So now the big thing I want to talk about in this video or the 3 things I'd like to share with you about how you can get your videos ranking number one in YouTube.
First tip: Make sure you have a transcript for your video. Upload and associate your transcript in YouTube with your video. YouTube will give you a tutorial on how to do this so just search for that. The key benefit is that YouTube scans your transcript, finds all the keywords and matches them to relevant searches so as people do searches that matches keywords in the transcript for the videos it will come up and help with the rankings.
Second big tip: When you upload videos have the targeted keyword in the file name.  So uinstead of uploading video 1, upload something like "affiliate marketing with nick" for example. Then YouTube instantly knows what the video is about and it will show up better in search terms.
3rd tip is to get backlinks to your videos. You can use a software like "unique article wizard" and link the videos in with your articles and promote online just like you would normally with back linking for your websites. So it's very similar.
Now if you don't have time to do this yourself , the article part in particular can take a bit of time, then you can use a service like "SEO Services" run by Tyrone Shum who taught me how to do the outsourcing which I've used for my business to get workers on board to help build my business quickly. So he runs a service called "SEO services" and I'll put a link below as well and they take care of helping ranking your videos and blogs highly, or your website, or whatever matter it might be.
So yes some of these will be affiliate links and I may receive a commission for it, it's important you know that, but if you don't want to use the links you don't have to you can just search the term yourself.
Now say tuned for my next video in Barry Well's video challenge because my next video I'm going to give you a sneak peek behind my new membership site and I'm going to show you how it's going to make me money even though it's a free membership site. So you're going to wanna see that. I've got some great stuff to share with you and I'll do that in the next video challenge.
Until then see you online, thanks for watching, bye bye.
 —– End Transcript —-
Links mentioned in the video:
Barry Well's Video Challenge facebook page
Fiver - Hire people to do things for $5
Unique Article Wizard - Popular article software to drive traffic to your site quickly
SEO Services - Packages designed to increase traffic to your site.
How to upload and associate your transcript with your video:
To upload transcripts: view your video and on the top menu bar you will see a link called "edit captions/subtitles", click on that. Then click on the button that says "Add New Captions or Transcripts". You will be able to upload your transcript there.
Please leave a comment below about if you found this helpful and any other tips you have to rank videos!
See you online!
Nick
Click here to see my 2nd video in the challenge: Sneak peek inside my membership site + formula for fast online success